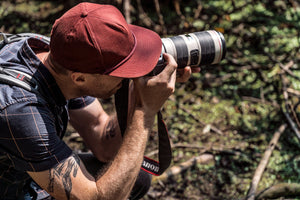 This Wildlife Photography Basics Course is for anyone who is just starting out in Wildlife and Nature Photography or wants to improve their animal photos and techniques.
Loaded with valuable information on the basics of wildlife photography, what makes a good animal photo, being in the right place at the right time and much more. You will finish the course with a much higher understanding of Wildlife Photography practices and techniques, all from the comfort of your own home with a fully online course or anywhere you want on your mobile device.

At the end of the course you can print a Certificate of Completion. Feel free to skip around after to reread certain sections of interest even after completing the course. This is a self-guided and self-paced course that you can complete at your own speed.
After purchasing you will use your email and password created at checkout to login on our homepage and view your course, progress and information. This is a self-guided, self-paced course that will be available for 6 months on your account.