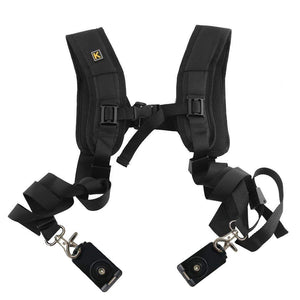 Light weight and Soft feeling camera shoulder strap.

Double strap camera has an adjustment device in the front of the strap designed to facilitate rapid adjustment of strap length.

Camera shoulder strap quick release is Anti-slip, soft spongy features breathe freely, make shoulder comfortable.

Can be divided into 2 quick single shoulder straps.Designed for professionals and easily carried with two DSLR.