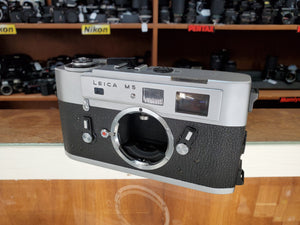 At Paramount Camera Repair we are constantly asked about buying film cameras online, pricing used film gear and why the prices of film cameras vary so much online. Many of our customers buy broken film cameras for cheap on eBay and send them in to us for repairs, CLA (Clean Lube & Adjust) and Light Seals.
  If you're in the market for a used film camera, whether it's a Canon AE-1, Pentax K1000 or a Medium Format Mamiya RB67, it can be scary and confusing when you see the same sell for $50 or $300. And with tons of sellers claiming MINT and A+++ and EX+++ condition but then you get a camera with fungus or shutter issues, it can be even scarier to buy online.
So what's the deal with some sellers?
How can you safely buy a film camera online?
How can you minimize the risk?
Why are prices all over the place?
  We will answer all these questions and more in this article. With years of experience rebuilding, cleaning and servicing hundreds of different models of 35mm film cameras, medium format cameras and large format shutters, we are going to give you the no-bull run down on how to buy vintage and film gear online.