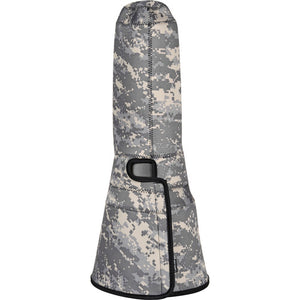 Camo Neoprene Cover.
Lenscoat part number TC600VRHDC.
Brand New.

The digital camo TravelCoat for the AF-S NIKKOR 600mm f/4G ED VR Lens from LensCoatis a 3mm thick, shock-absorbing, 100% closed-cell neoprene lens cover that is custom tailored to fit with the lens hood in the reverse position. It was designed to fully protect the lens when not in use, without the need for a more comprehensive lens case. It allows more valuable room for packing and storage. The coat slides over the lens and closes with a secure hook-and-loop closure.
3mm thick shock-absorbing closed-cell neoprene lens cover
Protects the lens from bumps and scratches when not in use
Cover simply slides over the lens, and closes with a secure touch fastener
Compatible with Nikon AF-S NIKKOR 600mm f/4G ED VR autofocus lens